PALM HARBOR, FLORIDA – NOVEMBER 4, 2019 – GuardMetrics, a Florida-based IT company deliverin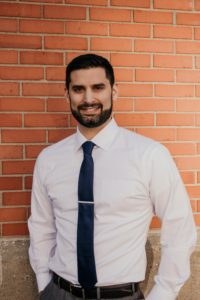 g innovative modern technology solutions to the global security industry, today announced the appointment of Kyle Hill, as the company's new Chief Technology Officer / Chief Information Officer (CTO/CIO).
Mr. Hill joins GuardMetrics after serving as the Chief Operating Officer (COO), and Manager MIS at Cardio Partners in Brentwood, TN just outside of Nashville. Over his 13 years with Cardio Partners, Kyle was instrumental in helping to grow the company from a small regional business into an industry leading nationwide company providing emergency response solutions to some of the largest organizations in the world.
"I'm excited to join an organization so in touch with the needs of their customers", Mr. Hill, GuardMetrics CTO/CIO stated. "I'm eager to meet with our key accounts to continue providing valuable and innovative solutions to the security management industry."
Hill's extensive experience developing advanced and customized internal business systems and cloud software products for fortune 100 companies will be instrumental in the continued development and evolution of the GuardMetrics platform. Kyle's leadership overseeing the development of GuardMetrics next generation technology platform will positively impact customer success, and overall growth potential of the organization.
Mark Downey, GuardMetrics CEO noted: "Kyle's past experience building a highly successful company, coupled with his experience creating digital eco-systems and marketplace framework for large enterprise environments is exactly what we were looking for in a CTO/CIO. Kyle's involvement in GuardMetrics will accelerate our ability to continue winning market share from competitors, further solidifying our position as a leader in our space."