SECURITY GUARD SCHEDULING, PAYROLL AND BILLING
Scheduling, payroll and billing DEMO.  Or call (800) 825-6858 to discuss security officer scheduling, payroll & billing.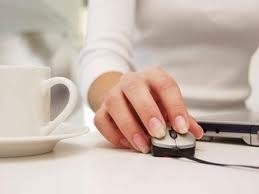 Scheduling, payroll and billing are some of the most time consuming tasks for security guard company administrators and executives.  With the right scheduling and payroll system, you will spend less time on these administrative issues and more time growing your security guard business.
If you are a client of GuardMetrics you know that our primary expertise is in security guard management software and in building mutually beneficial relationships with our clients and partners, in order to best serve them, as well as the security of our nation (see the "Services" page on our menu bar above).  It is by this standard that GuardMetrics has partnered with, and integrated our guard tour system with, the premier scheduling, payroll, billing and compliance company in the business, who was founded (not by coincidence) in service to the security industry nearly a quarter of a century ago!
Call us, or

click here

, and alleviate your security guard scheduling, payroll, billing and compliance hassles.
When you and your staff are buried in administration, like overseeing labor intensive officer scheduling, payroll and billing functions, you can't spend the time and energy that you should be spending on sales, marketing and other strategic growth activities. This can negatively effect your security officer business. GuardMetrics will introduce you to a proven guard scheduling, payroll and billing system to simplify guard operations management, and our experienced team is also poised to help you in all these facets of running your business.
The simple fact is, your security guard business should be out there networking with business owners and building brand recognition in new markets, not stuck in your office reconciling time tracking and accounts receivable issues. These administrative tasks are important to growing your business, but scheduling, billing and payroll doesn't mean anything if you are not out there winning customers to bill in order to hire guards to schedule and pay! This balance can dramatically impact growth rates, or even determine security guard business success or failure.
Call us to schedule a free consultation designed to address all your guard scheduling, payroll, and customer billing needs!
Every security service owner should ask themselves these questions about guard scheduling, payroll, billing and compliance:
Are you and your staff spending too much time and resources on scheduling, payroll and chasing after billing and accounts receivable?

Is your security scheduling software integrated with your timekeeping, payroll and billing functions?

Is time tracking and attendance data being recorded digitally and accurately?

Is client billing and officer payroll calculated automatically based on accurate time & attendance data?
If the answer to any of the questions above is no, or not sure, simply call us today at (800) 825-6858 and ask how GuardMetrics can help you save time, and reduce costs, associated with your company's security officer scheduling, billing, payroll and compliance needs.
Scheduling, billing and payroll does NOT need to be a time consuming process for your security guard business!  Call now or

click here

.