Request a Demo
Simply call 800-825-6858 ext 101, or complete the below form to receive your demonstration of the GuardMetrics-Patrol Officer Management System!
Start today.
Guard tour systems are too often developed by overseas software companies with little or no American guard tour system experience.  These companies don't make their tour systems easy to use, either.  The GuardMetrics security guard tour system, on the other hand, was/is developed by security guard business experts, with decades of end-user security officer tour and patrol experience, right here in the USA.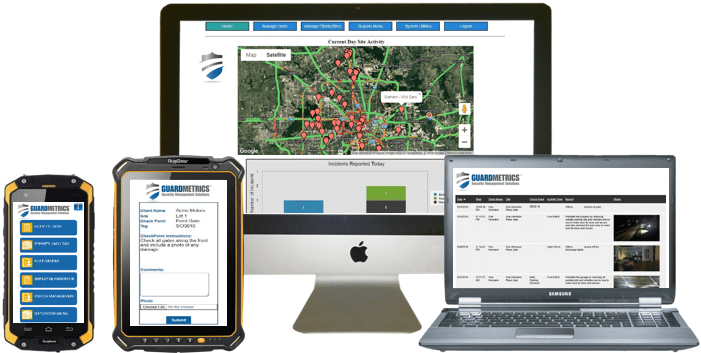 Complete this form and find out for yourself how effective and simple our Guard Tour System is.
Track Time & Attendance
Real-Time Guard Tours
Digital DAR's w/Pics & Video
GPS Location Tracking
Incident Reporting System
Cloud-Based Web-Portal
Unlimited Users & Devices
Works on Any Device
Android – iPhone – Windows
Smart Phones – Tablets – P.C.
Rugged Device Options Available