WIN BIDS AND RETAIN CLIENTS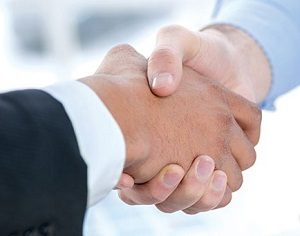 The security guard industry is highly competitive and you need every advantage you can get to win bids and retain more clients. GuardMetrics guard tour system and Incident Reporting Software will set you apart from the competition by allowing you to provide transparency to your stakeholders through a fully-branded guard patrol and tour tracking and mobile security reporting management app.
Automated, accurate, transparent and easy to use, GuardMetrics takes the guesswork out of monitoring patrols and incident reporting management. You can present a lean and agile operation to prospects and increase retention.
DEMO

 GuardMetrics to see how we can help you win security guard bids.
When selling security guard services to prospective clients, you must convince them that officers aren't sleeping on the job or watching TV when they should be making rounds. Go beyond promising you've hired the best, to proving it, with GuardMetrics. It provides you with a solid overview of what's happening in every corner of the client's facility through:
real-time, cloud-based GPS mapping of guard activity
scanning of checkpoints at set positions on the guard tour

Real-time reporting from your mobile guards including pictures and video
Capture that information and report it to your clients on their schedule. Or, simply give your client access to their "Client Portal" can access their site information–stored and in sortable–any time they wish!  Knowing what's happening in the field at all times; that's what gives your clients the utmost confidence in your company and thereby helps you win more bids and retain more clients.
Security guard software that is easy to set up and easy to use
Most security guard management software is complicated and difficult to set up, unless you're exceptionally tech-savvy or have an IT guy on call. That's not the case with the GuardMetrics guard tour and patrol tracking and reporting app. Our system is simple to learn, use and deploy. It is cloud-based, and works on any mobile smart-phone or device for instant sharing of information. Authorized personnel can access the web portal dashboard from any device, from any location, to get the information they need when they need it.
Request your security officer management system demo today!
You can actually deploy a fully operational system in a few days from the date you order service! We do the set-up, training, branding, customization and ongoing support so you can make the transition seamlessly, to a competitive, streamlined officer management system. GuardMetrics reduces your guard training time and helps you optimize your resources.  We eliminate the need to hire more office and support staff, thereby increasing your profit margin potential as you grow your business.
Call GuardMetrics to win more security guard service bids and retain more clients.
Every aspect of our guard management system is already in place. This allows you to run a leaner operation and reduce overhead to increase profitability; all while offering your clients superior, demonstrable service!